This shoot was so much fun! I knew it was going to be AMAZING when Mom emailed me and told me that she was wanting to go with a Bohemian theme :) Yes! I LUV it!
I had purchased the flower head piece worn by the older girl some time ago...I was dying to use it in a shoot. I just knew it would fit in perfect! If you love the head piece too you can find it on Etsy here.
Thank you Ashley for putting so much thought and effort into your shoot, it totally paid off! You and your girls are DARLING! I can't wait till next time. ~fara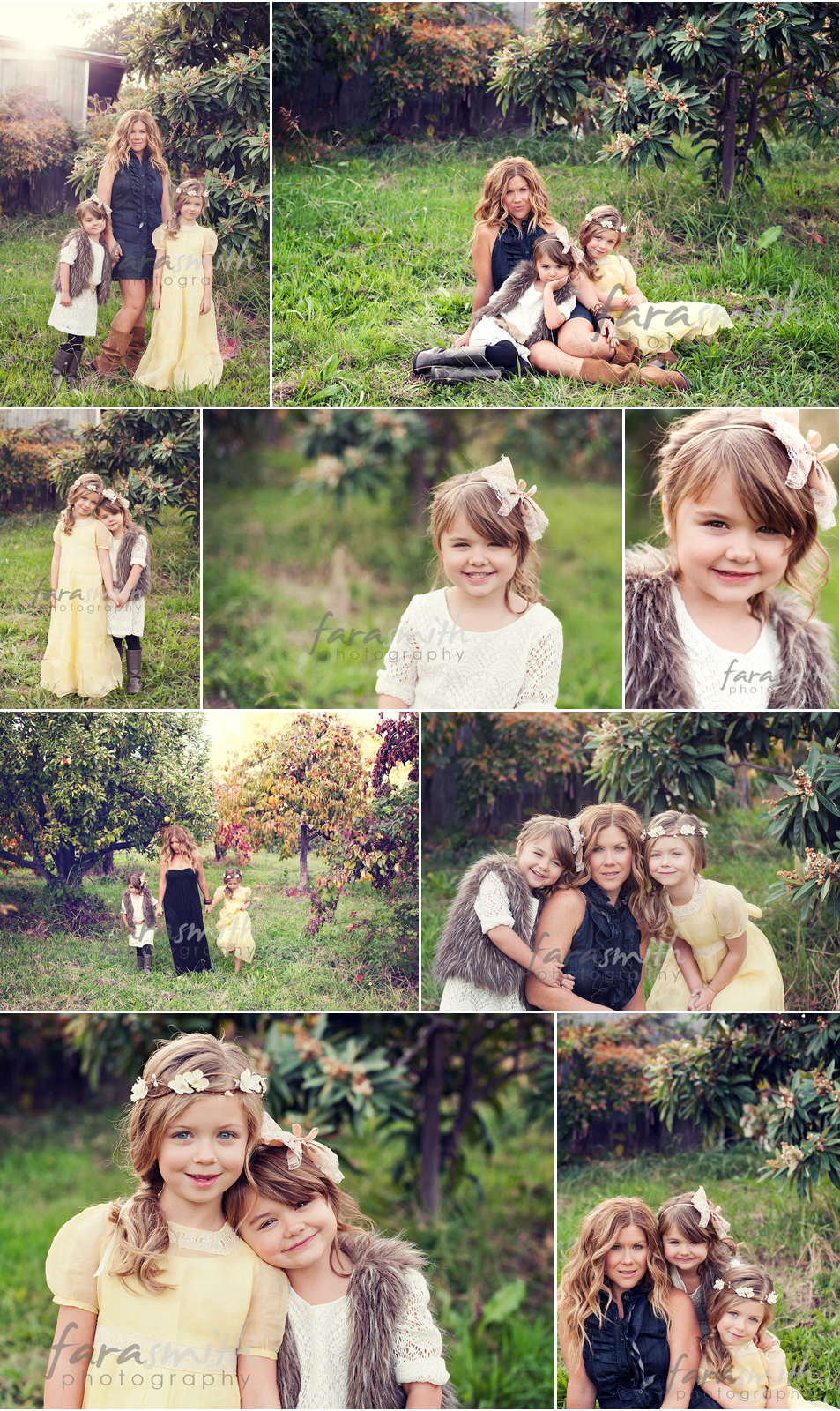 If you LUV this flower head piece, you can find it on Etsy here. It is DARLING and makes an amazing prop!
Look at this little face...DARLING!
With a passion for the art of newborn photography and a heart for capturing the innocent, organic nature of children, it is my goal to provide parents with tangible memories of the most precious years of their lives...the journey of raising children from birth to high school graduation. Miles stones are the prefect excuse to seek out a professional photographer. Newborn, 6 month, 1 year, 5 year, 8 year, 12 year, 16 year and high school graduation are all special times in a child's life. Being able to capture and preserve these special mile stones is priceless. Fara Smith Photography specializes in newborn and child portraiture which includes high school seniors and is located in Lincoln, CA. Newborn sessions are all shot at my rustic, french country feel, in home studio, located in Lincoln Crossing, while most child and senior portrait sessions are shot on location in the beautiful surrounding areas of Lincoln, Loomis, Rocklin, Roseville and Auburn, CA. Please follow me on Facebook where I often run specials and host giveaways. You can also see where I get most of my inspiration by following me on Pinterest. Find me on Instagram where you can see sneak peeks of my most recent sessions and if you love Twitter find me there, I may occasionally tweet something really special! I am also on Google+ showcasing most of my work. Wether you are looking to document the birth of a baby with a newborn photographer, celebrate the moving on of your high school senior with a senior photographer or anything in-between, I am confident in my ability to provide you with tangible memories that will last you a lifetime.